Current Peak Bloom Predictions
National Park Service: April 2 - 5
Washington Post: March 30 - April 3
NBC4: April 4 - 9
The National Park Service will limit vehicular and pedestrian access to the area during the bloom and are prepared to close the area if crowds become too large.
The very warm weather of this past week added a jolt of energy to the buds. The NPS judged that 70 percent of the trees had reached the green bud stage as of March 11. They've been coming along nicely since then, with more florets becoming visible, but still have a way to go before we start seeing blossoms.
NBC4 Storm Team4's meteorologist Amelia Draper has her peak bloom prediction. She predicts that the peak bloom will come sometime between April 4 and 9, a little later than the other predictions (NPS: April 2-5; Washington Post: March 30-April 3).
Here are some photos from the Tidal Basin this morning.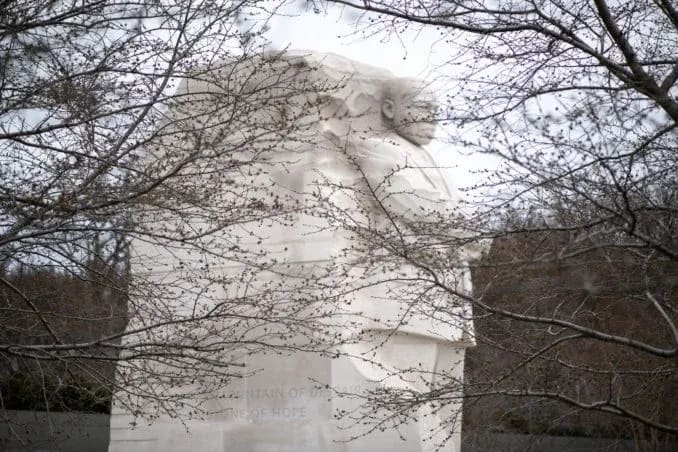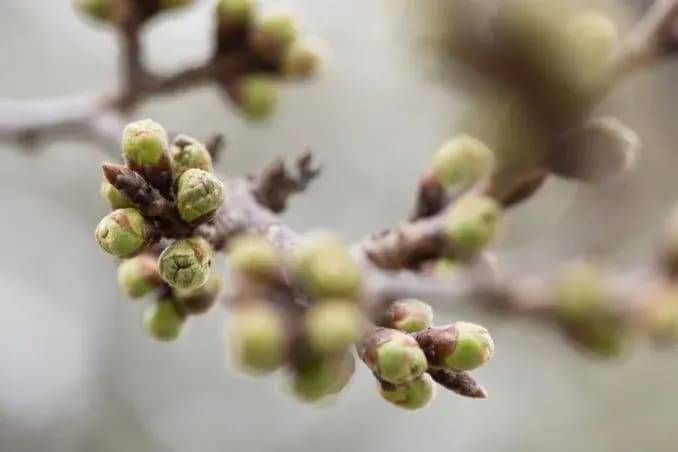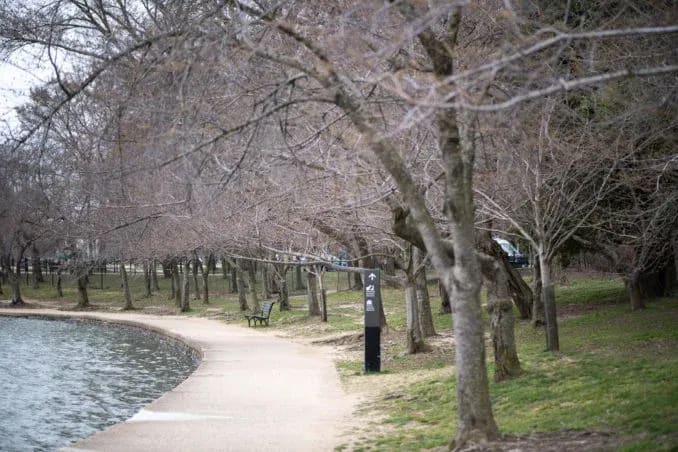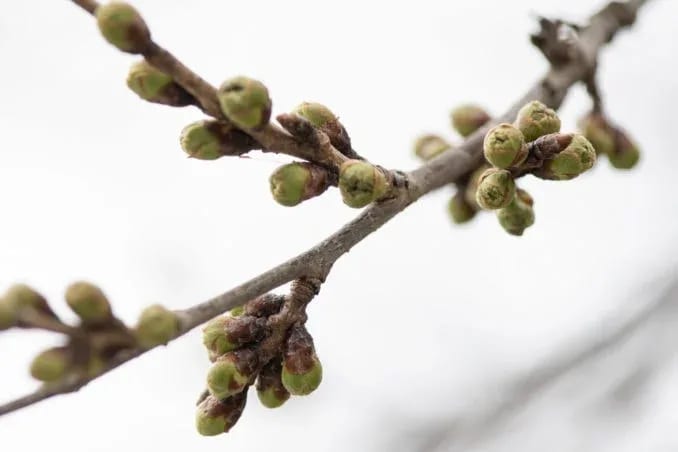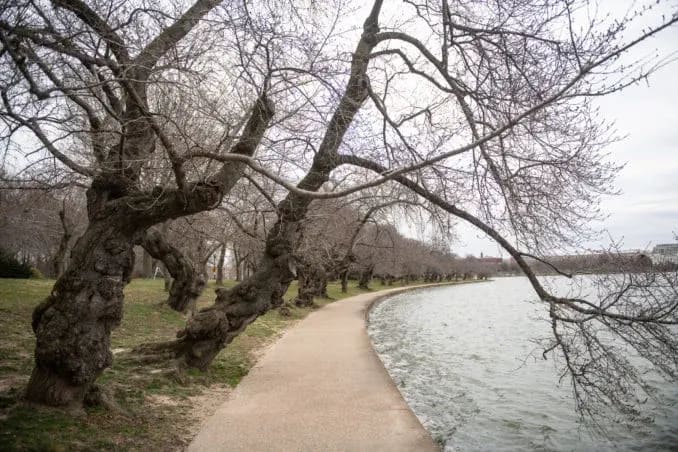 Saucer Magnolias at the Smithsonian Castle
Though they're not cherry blossoms, the saucer magnolias are also local spring highlights. They come out a little ahead of the cherries, and there's a particularly striking collection of them just up the street from the Tidal Basin in the Enid A. Haupt Garden behind the Smithsonian Castle on the National Mall (more on them
here
).
They're close to popping but need some warm days to coax them out (warm temperatures are forecast for next week). Here's how they're looking this morning.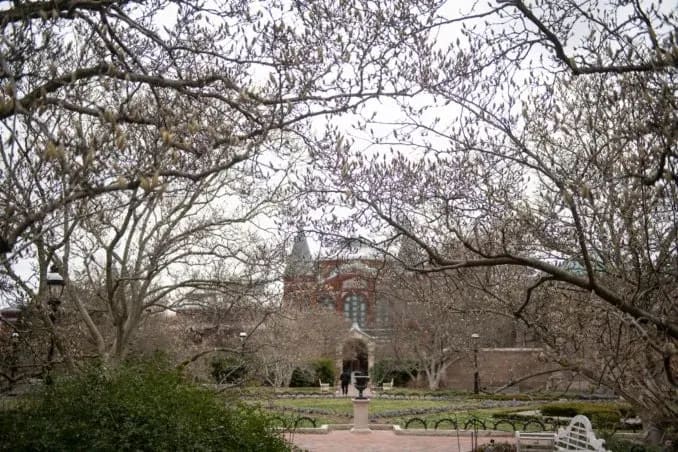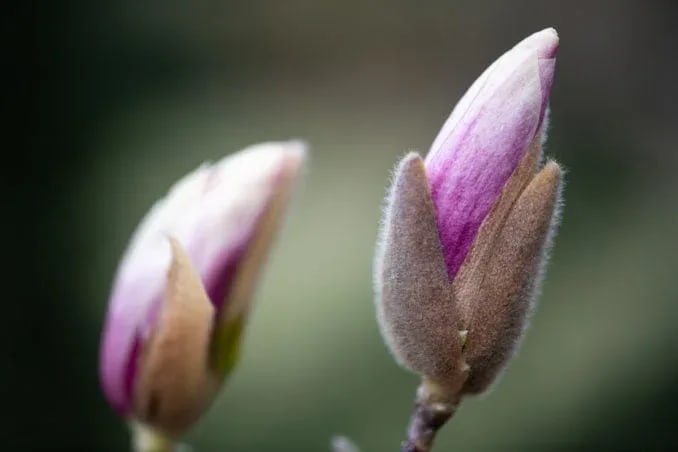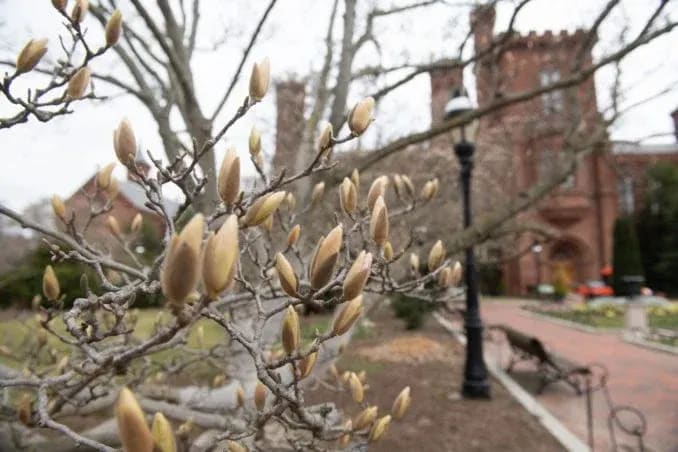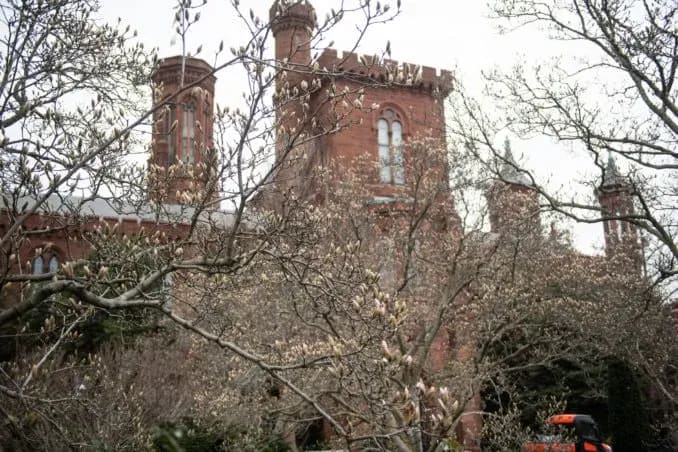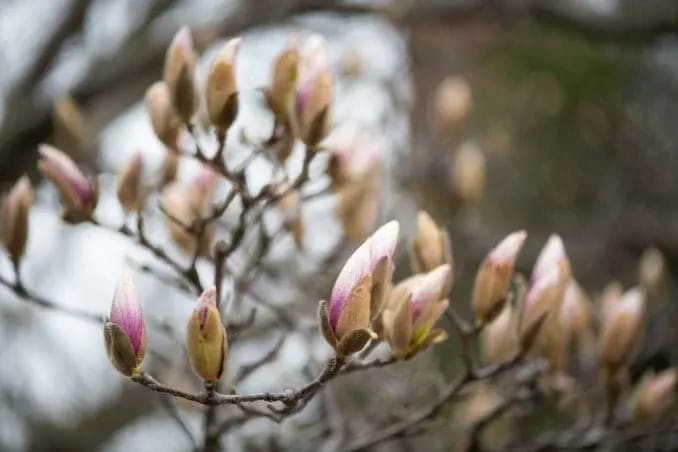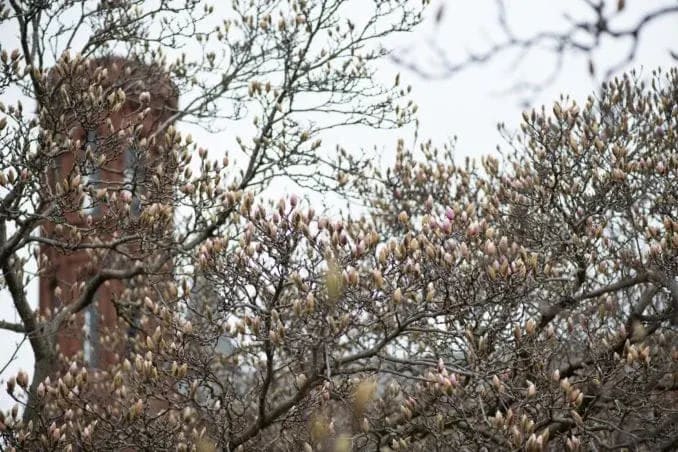 Will It Be Possible to See the Cherry Blossoms In Person This Year?
There is still no official announcement from the National Park Service on their plans for the Tidal Basin during the bloom, but it's increasingly sounding like the plan is to close off the area in a week or two to prevent in-person visits, along the lines of the measures they took last year.
If you're considering visiting, it's worth knowing:
Washington DC is still under COVID-19 restrictions, and the DC area is currently assessed at a very high risk level.
The Smithsonian museums and Washington Monument are all closed. There are strict occupancy limits on restaurants and businesses.
In-person events for the National Cherry Blossom Festival have been canceled (that includes the Parade) and replaced with virtual and decentralized events.