Current Peak Bloom Predictions
National Park Service: April 2 - 5
Washington Post: March 30 - April 3
NBC4: April 4 - 9
The National Park Service will limit vehicular and pedestrian access to the area during the bloom and are prepared to close the area if crowds become too large.
It's a pretty day at the Tidal Basin, although there's not much to see from the trees just yet. There are more green buds coming out, but it's not yet on a majority of the trees. That's likely to change in the coming week.
A string of sunny, cold days is about to be replaced by a string of sunny, warm days. And that's going to give them a jolt of energy that will push them along in their development.
On Friday, the
Washington Post
's Capital Weather Gang came out with their
prediction
for the peak bloom this year. They're predicting "around April 1, or within the window between March 30 and April 3". That's just a few days earlier than the
NPS prediction
(April 2-5) and right around the historical average.
Here are some photos of how it's looking this morning.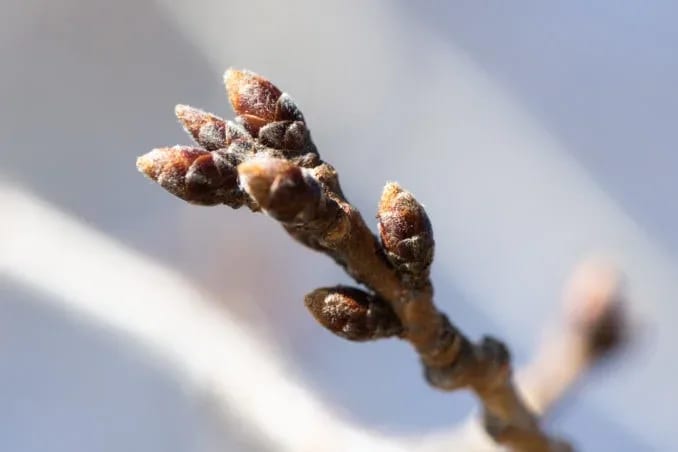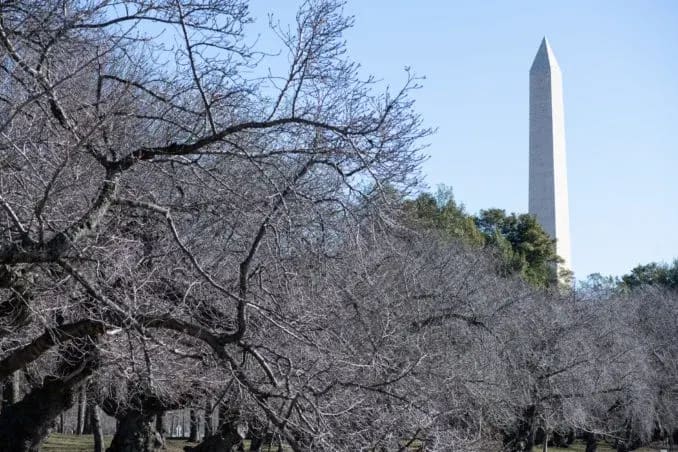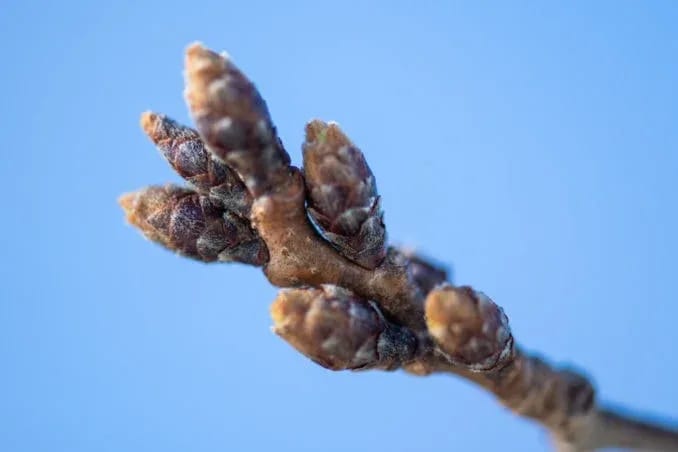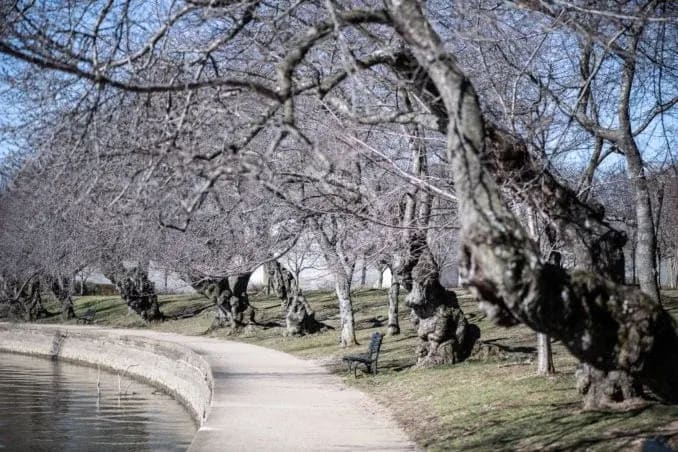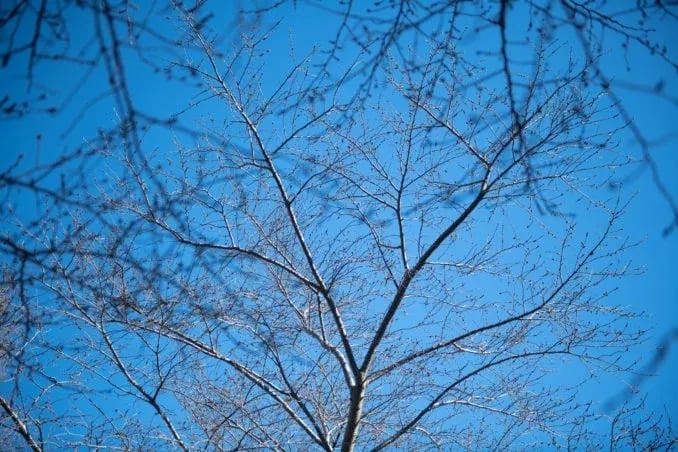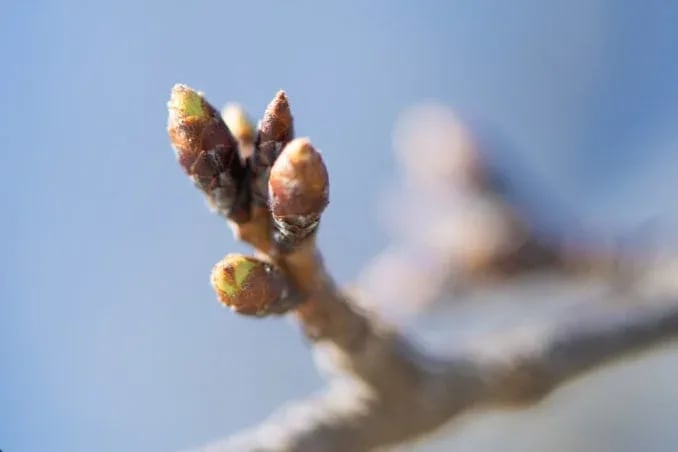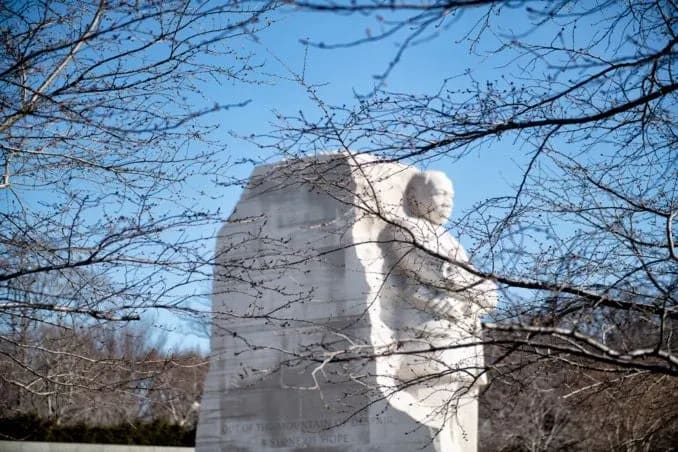 Will It Be Possible to See the Cherry Blossoms In Person This Year?
If you're considering planning a visit, there are some things to know.
The Smithsonian museums and Washington Monument are all closed indefinitely. There are strict occupancy limits on restaurants and businesses. In-person events for the
National Cherry Blossom Festival
have been canceled (that includes the Parade).
While the National Park Service has not yet come out and said yet what their plans are (but have promised to clarify soon), they have strongly suggested that in-person access to the cherry blossoms during the full bloom period will be restricted or even completely cut off. That might include a complete closing of the area, as they did last year, or more granular restrictions that allow limited in-person access. In short, don't count on being able to access the Tidal Basin during the bloom.
All in all, it's a good year to follow along from afar from the safety and comfort of your home.
Is the Tidal Basin open?
For now, yes. But that's probably not going to last. NPS and DC officials sealed off the area last year to prevent crowds gathering, and it's quite possible–even probable–that they might do so again this year in the interests of public health and safety. From their public statements lately, it seems increasingly likely that access to the Tidal Basin will be closed or tightly restricted. (Which is another good reason to plan to follow along from home rather than visiting in person.)
Working with our cherry blossom partners and in consultation with the most recent guidance from the Centers for Disease Control and local health guidelines, the National Park Service continues to evaluate what, if any, opportunities will be available to view the blossoms in person at the Tidal Basin," Park Service spokesperson Mike Litterst tells Washingtonian in an email. "We expect to make an announcement in the coming weeks."
Do I need a permit to take engagement photos at the cherry blossoms?
I mention this here because it is an issue that the NPS has addressed more explicitly recently. And they've done so in such a way that clears up any lingering confusion that the previous policy caused.
The short answer is that most engagement photo sessions do not require a permit. The key factor now isn't whether it's a commercial or non-commercial shoot but whether it's "low-impact." And nearly all engagement photo sessions fall within that category (i.e., fewer than five people, limited equipment, limited impact on the area or people around them, etc.). I have more details
here
.